Arielle Free suspension reason: Why Radio 1 DJ was taken off-air in middle of the Ibiza show?
Arielle Free got indulged in an on-air spat with Charlie Hedges and therefore she was taken off-air in less than 45 seconds.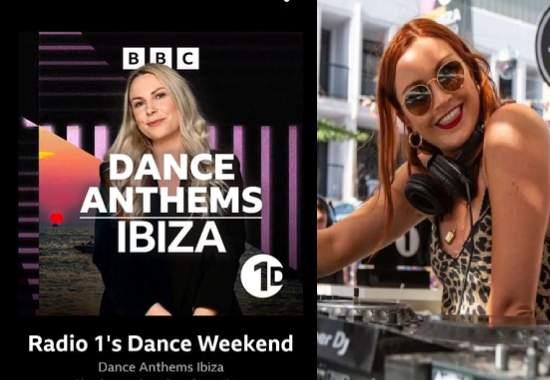 -

In a shocking development, a Radio 1 DJ named Arielle Free was suspended after she was pulled off-air right in the middle of an Ibiza broadcast. Arielle Free was told to have some respect during the Ibiza broadcast after she was pulled off air. To be precise, Arielle Free, who had DJ'd for the station on Friday and Saturday afternoon, slurred as she spoke to friend Charlie Hedges during her set broadcasting from Ibiza Rocks hotel. Arielle Free, 36-year-old, joined the Beeb in 2019, and her suspension means she will not be hosting the early breakfast show this week. Now, the question arises what is Arielle Free's suspension reason or why Arielle Free was suspended by Radio 1? Below is everything you need to know-

Arielle Free's suspension reason

Arielle Free got indulged in an on-air spat and therefore she was taken off-air in less than 45 seconds. During on-air, Arielle Free told Charlie Hedges that she hated one of the tracks he was playing and even went on to say that he expected better from her. Charlie, 37, was so annoyed by her remarks that she cut the Scottish DJ's microphone and told her to have some respect and 'get out ' of her DJ area. The entire scene seemed chaotic at that time. Interestingly, both the DJs Arielle & Charlie are friends who performed together at the Women's FA Cup Final in May, but the tense on air exchange during Saturday evening's Dance Anthems broadcast prompted lots of discussion from social media users over the weekend.

Below is who said what-

As per US media reports, Arielle said, "Can I be honest with you Charlie? I expected better of you," then Charlie replied: "What as in to sound like the way you do now?". Arielle then went on to confirm that it was Charlie's song choice that she couldn't get on board with. This annoyed Charlie who then said, "I don't like this song. I hate this song. What are you doing. Sorry, what are you talking about," Arielle stated in low voice before Charlie savagely took the microphone away from the Scottish DJ.

Watch Video

Is China keeping humans in its zoo? Hangzhou Zoo issues statement over 'fake' sun bears claims; Elon Musk reacts
Not Arielle Free being taken off air because of this pic.twitter.com/Z4WOgZaMUT

— Lewis Green (@lewistgreen) August 1, 2023
A user on this wrote, "Unquestionably the wrong approach, but when @ariellefree looks back on this I hope she can take heart that she called out a real issue. The current infantilisation of Dance music - even in Ibiza (!)- feels disrespectful to everything that came before."
Another user wrote, "Just seen the @charliehedges and @ariellefree clip on Twitter none of them deserve the blame who deserves the blame is @ahj who I like and does amazing work but the head let arielle on air in the state she was in."