Arjun Kapoor-Malaika Arora breakup: What went wrong between the powerful couple?
Arjun Kapoor-Malaika Arora breakup rumors were fueled after the Bollywood actor enjoyed a solo vacation without his lady love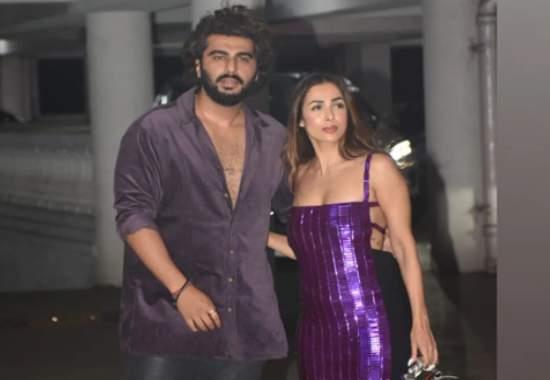 -

Bollywood actor Arjun Kapoor and his lady love Malaika Arora often grab the headlines whenever they share their mushy post on social media. Malaika Arora who was previously married to Bollywood actor Arbaaz Khan parted ways with him after she fell in love with Bollywood actor Arjun Kapoor. While at first Malaika Arora became the center of trolls for dating an actor much younger than her despite being married, fans have now accepted their relationship. However, from past one week, Arjun Kapoor-Malaika Arora breakup rumors have been doing rounds on social media. Reddit is on fire over Malaika Arora-Arjun Kapoor breakup speculations and a bizarre theory is doing rounds that the actor is currently dating social media sensation Kusha Kapila. However, it seems like Arjun Kapoor's breakup or Malaika Arora's breakup reports are mere rumours. Now, the question arises how Arjun Kapoor-Malaika Arora's breakup rumors started? Below is everything we know so far-

Arjun Kapoor-Malaika Arora breakup

Arjun Kapoor-Malaika Arora breakup rumors were fueled after the Bollywood actor enjoyed a solo vacation without his lady love. Fans were quick to jump to assumptions and even reported that Arjun Kapoor was dating Kusha Kapila after his breakup with Malaika Arora. Some said he had cheated on her and what not. Although Arjun Kapoor and Malaika Arora remained silent on these rumors , Kusha Kapila had o break her silence over constant criticism and trolling. Kusha took to her Instagram broadcast channel to clear the air. Apart from Arjun Kapoor's solo trip, fans also noticed that Malaika has unfollowed Arjun's family on social media. She has unfollowed Arjun's sisters Anshula, Janhvi and Khushi Kapoor, along with his father Boney Kapoor, and uncle Anil Kapoor. However, she still follows Arjun. Below is what Kusha Kapila said on reports that she is dating Arjun Kapoor-

Also Read: What is Gadar 2 OTT Release date & where to watch it? Director Anil Sharma answers

"Roz apne baare mein itni bakwas padh kar mujhe apna khud see ek formal introduction karwana padega (Every day I read such nonsense about myself that I will now need to introduce me to myself formally)." She added, "Every time I read sh*t about myself I just hope and pray ki meri mummy na padh le yeh aab. Unki social life has taken a big hit (hope my mother does not read it)."

On Reddit, a user wrote, "Guys just got tea from someone who works closely with them, they (Arjun and Malaika) have broken up and he's already dating someone. Any guesses? Its Kusha Kapila apparently." The post on subreddit Bolly Blinds and Gossip got more than 500 comments with many shocked at the rumours. Ultimately, seeing the logic and statement by Kusha, True Scoop News can suggest that Arjun Kapoor is not dating Kusha Kapila, however whether he has broken up with Malaika or not cannot be confirmed as of now.

For the unversed, Kusha separated from her husband Zorawar Ahluwalia in June. She wrote in her announcement post, "Zorawar and I have mutually decided to part ways. This hasn't been an easy decision by any measure but we know it's the right one at this point in our lives. The love and life we have shared together continues to mean everything for us but sadly, what we seek currently for ourselves doesn't align. We gave it our all, until we couldn't anymore." However, Kusha was subjected to criticism after unverified and unconfirmed reports popped out that she cheated on her husband. However, Zorawar came in support of Kusha asking fans and trolls to stop the witch-hunt.