Art Director Nitin Desai's struggles unfold; Defaulted on Rs. 252 Cr. loan
Nitin Desai's company, ND's Art World Pvt Ltd, borrowed Rs 185 crore from ECL Finance in two loans in 2016 and 2018, and repayment issues began in January 2020.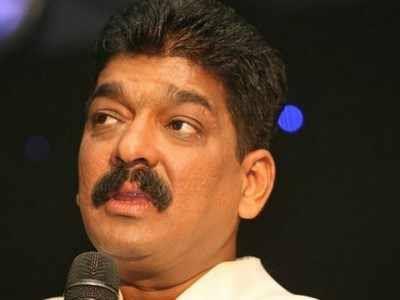 -

Nitin Desai, the renowned art director, was discovered dead at his N D Studio in Karjat. While the police have yet to release any information concerning his death, preliminary reports claim that he committed suicide. The police arrived on the scene to conduct additional investigation. Nitin is said to have committed suicide at 4 a.m. Police received a call from the studio later in the morning. So far, no suicide note has been discovered.

As per reports, Desai was under a lot of stress due to financial issues. Mahesh Baldi, an independent MLA from Uran area in which Desai's studio is located said, "He was in deep financial trouble. I met him two or three months ago where he spoke about his financial problems. He said that the ND Studio wasn't functioning and shoots were not happening. The financial crisis was the reason that he took this step."

According to reports, the art director was in financial trouble and his studio was not working smoothly. However, no confirmation has been received from the police. Somnath Gharge, SP, Raigad said, "Today morning, Shri Nitin Desai's body was found hanging in ND Studios. We are investigating all angles."

The late art director was unable to repay a 252-crore loan. A bankruptcy court recently granted insolvency protection to his company, ND's Art World Pvt Ltd. According to reports, Desai's financial problems began in January 2020, when his company borrowed 185 crore from ECL Finance in two loans in 2016 and 2018.

What happened to Nitin Desai? Top Art Director apparently dies by suicide

The reports also claims that ND's Art World experienced financial issues that resulted in a petition for corporate insolvency resolution. Jitender Kothari was chosen by the National Company Law Tribunal to serve as the interim resolution professional, who would oversee the day-to-day operations of the business and ensure that creditors are paid on time. Creditors designated the company's account as a non-performing asset, with a cumulative default amount of 252.48 crore as of June 30, 2022.

In response, Nitin Desai's business cited a studio fire that occurred on May 7, 2021, which resulted in property loss. The same source claims that a few months ago, the financial creditor asked Raigad district officials to take ownership of ND Studio.

The renowned art director, who was responsible for works like Lagaan and Devdas, had established ND Studios in the Khalapur taluka outside of Mumbai, where movies like Jodha Akbar were produced. Along with organizing, managing, and running historical monument reproductions, his company, ND's Art World, also offers facilities and services for hotels, theme restaurants, shopping centers, and recreation facilities.

Throughout his career, he received four National Awards. These include those for Lagaan (2002), Devdas (2003), Hum Dil De Chuke Sanam (2000), and Dr. Babasaheb Ambedkar (1999).