What is Gadar 2 OTT Release date & where to watch it? Director Anil Sharma answers
On August 27, 2023, Gadar 2 became the all-time third-highest-earning movie in Hindi with a total collection of Rs. 438.7 crores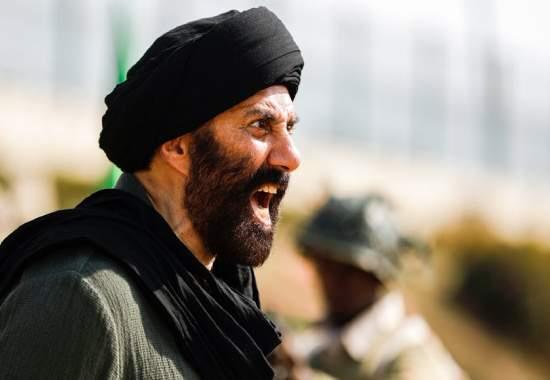 -

While the world was celebrating the success of Barbie and Oppenheimer at the box office, Gadar 2 was released on August 11 ahead of India's Independence Day 2023. No one expected that Gadar 2 would bring a storm with itself at the box office and after 16 days of its release it will become the third highest-earning movie in the history of the Bollywood film industry. On August 27, 2023, Gadar 2 became the all-time third-highest-earning movie in Hindi with a total collection of Rs. 438.7 crores. Fans, critics, and even Bollywood celebrities are lavishing praise on the makers and actors of Gadar 2 for bringing back the mass audience into the theaters and breaking the curse of dry footfall of audience into a Bollywood movie. Talking about actors and makers, Produced by Zee Studios, Gadar 2 stars Sunny Deol, Ameesha Patel and Utkarsh Sharma in the lead roles. Gadar 2 is directed by Anil Sharma who was embroiled in a controversy over 'non-payment' tiff raked by the movie's actress Ameesha Patel. While Sunny Deol starrer movie is still performing strongly in theaters even 16 days after its release, fans are wondering what is Gadar 2 OTT release date, where to stream Gadar 2, or when to stream Gadar 2. Well, all the questions have been answered by none other than Gadar 2's director Anil Sharma.

Gadar 2 streaming date

In an interview with a news portal, Anil Sharma opened up about Gadar 2 OTT Release date or Gadar 2 Streaming date. Anil Sharma informed that fans who are waiting for Gadar 2's OTT release may have to wait until 6 months as the movie is still performing strongly in theaters. "People won't get to watch Gadar 2 on OTT anytime soon, as the film is still in the theatres, it will start streaming after 6 to 8 months. Till then, so many people would have already watched the film in theatres, and so many have done so already… We've managed to excite the audience, and that's the biggest success for the film." Therefore, Gadar 2 may not be released on OTT very soon like other movies which are released after a span of 3 months. However, it is reported that since Gadar 2 is produced by Zee Studious, the movie will be released on Zee5 in the future.

Also Read: Gadar 2 True Story: Everything about 'real-life' Tara Singh & Sakeena's love story inspired by ex-soldier Boota Singh

About Gadar 2

Gadar 2 is the continuation of Gadar: Ek Prem Katha which was released in theaters in 2001. After a span of 22 years, the makers reprised the iconic jodi of Tara Singh played by Sunny Deol, and Sakeena played by Bollywood actress Amisha Patel. Talking about the characters, Sunny Deol plays the character of Tara Singh, Ameesha Patel as Sakeena "Sakku" Ali Singh, Tara Singh's wife, Utkarsh Sharma as Charanjeet "Jeete" Singh, Tara and Sakeena's son, Manish Wadhwa as Major General Hamid Iqbal, Gaurav Chopra as Lieutenant Colonel Devendra Rawat, Simrat Kaur as Muskaan, Charanjeet's love interest and more. Gadar 2 was made with a budget of Rs 80 crore, but the movie has earned more than Rs 430 crore at the box office till now.