Jamie Foxx's antisemitic post: Jennifer Aniston 'sick' of actor's 'They killed Jesus' cryptic post, here's what happened
Jamie Foxx on August 4 posted a cryptic note lashing out at 'fake friends' but his post ended up being antisemitic & antijews in nature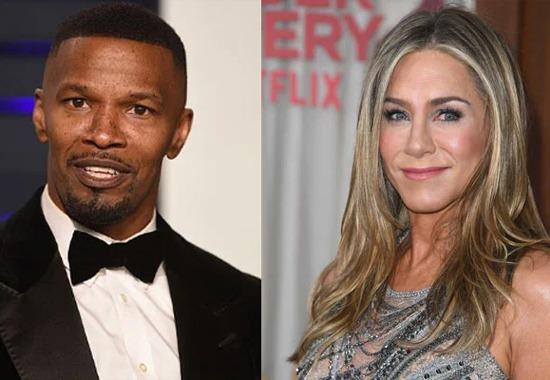 -

It seems like there is a new controversy in the making with the comeback of Jamie Foxx on Instagram. Jamie Foxx's 'fake friends' post has sparked massive controversy and Hollywood actress Jennifer Aniston has also been embroiled in the same controversy. Hollywood actor Jamie Foxx sparked a massive controversy after he made his comeback on Instagram post hospitalization. Foxx on August 4 posted a cryptic note lashing out at 'fake friends' but his post ended up being antisemitic & antijews in nature. Jamie Foxx's antisemitic post went viral on social media, however, what shocked everyone was when fans found out that actress Jennifer Aniston apparently liked the post. Following that Jennifer Aniston was called out on social media and was asked point black whether she supports antisemitic remarks of Jamie Foxx or not. Thereafter the Friends actress broke her silence and lashed out at people who alleged that she liked Foxx's antisemitic post on Instagram.

Jennifer Aniston took to her Instagram handle and wrote, "This really makes me sick. I did not 'like' this post on purpose or by accident. And more importantly, I want to be clear to my friends and anyone hurt by this showing up in their fees – I do NOT support any form of antisemitism. I truly don't tolerate HATE of any kind. Period."
Jennifer Aniston on her account "liking" Jamie Foxx's Instagram post.

"I did not like this post on purpose or by accident." pic.twitter.com/fbKqBtHBte

— Yashar Ali 🐘 (@yashar) August 5, 2023
What was Jamie Foxx's antisemitic post?
In an attempt to lash out at fake friends, Jamie on his Instagram had shared a post on August 4 which is now being deleted. In the post, Jamie wrote, "They killed this dude named Jesus... what do you think they'll do to you? #fakefriends #fakelove". An Israeli media portal suggested that Foxx hinted at "Jewish deicide" which claims that Jews are responsible for the death of Jesus. Notably, ever since the controversy has broke out, Foxx has not issued any clarification at all. For the unversed, Jamie Foxx, 55, has been recovering from his recent health scare. He was hospitalized after a medical complication that was not been revealed by Foxx's family. He has since been discharged and has been undergoing outpatient rehab.
Rami Malek-Lucy Boynton breakup: What went wrong between 'real' Bohemian Rhapsody couple?
Jamie Foxx recently made a controversial post on his Instagram account calling out "fake" friends and making some questionable remarks. Netizens were quick to notice that Jennifer Aniston had liked the comedian's post and slammed her for supporting the "antisemitic" and "anti-Jewish" post. The actress has now spoken up and called out the narrative.