Josh Seiter death reason: What happened to The Bachelorette contestant?
Josh Seiter appeared on Season 11 of The Bachelorette and fought for Kaitlyn Bristowe's heart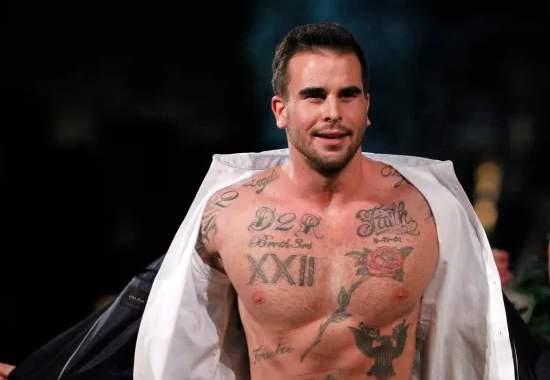 -

In what came as a shock and heartbreaking development, The Bachelorette star named Josh Seiter died at the mere age of 36. On Monday, Josh Seiter's death was confirmed by his family who posted a statement on his Instagram handle. Josh Seiter also enjoys a good fan base on Instagram with 457K followers was quite frequent on social media as well. For the unversed, Josh Seiter appeared on Season 11 of The Bachelorette and fought for Kaitlyn Bristowe's heart. With the contestant's demise, shocked fans are wondering what is Josh Seiter's death reason or what happened to Josh Seiter? Below is what we know so far-

Josh Seiter death reason

The official statement of the family on Josh Seiter's death says, "It is with an extremely heavy heart that we share the tragic news of Joshua's unexpected passing. As all who knew him can attest, Joshua was an incredibly bright light in an increasingly dim world. His fearless voice and indomitable spirit helped thousands of people in their darkest moments feel just a little less alone. Although our heartache at Joshua's passing pains us beyond measure, we find comfort in knowing that he is" finally at peace. We hope and pray that his spirit can continue to live on in the pictures and words on this page, which we will leave up for the time being. While we do that, we would kindly ask for privacy as we grieve. For anybody who is experiencing a mental health crisis and needs help, the 988 SMS Lifeline provides 24/7 free and confidential support for people in distress, as well as prevention and crisis resources."

It is pertinent to mention here that Josh Seiter's death comes after talking about his mental health- depression to be precise. However, it has not been confirmed that mental health may have contributed to Josh Seiter's death. But seeing, Josh Seiter;s family statement on mental health, it cannot be ruled out.

How did fans react to Josh Seiter's death?

A user wrote, "I'm extremely saddened to hear that he's gone"

Also Read: What happened to Elton John? The Rocket Man singer rushed to hospital in Monaco

One more user wrote, ""I'm Josh Seiter, and I'm a suicide attempt survivor. I battle OCD, Bipolar Depression, and GAD, but I refuse to give up. What did you survive?" Quotes which didn't age well."

Another user wrote, "Way too young for anyone to go. Mental health is so important. May he rest in peace."