Kady Mcdermott-Ouzy See breakup reason: What went wrong between Love Island-fame couple?
Kady McDermott and Ouzy See are Love Island's former contestants who gained the spotlight and fans' attention during the summer 2023 series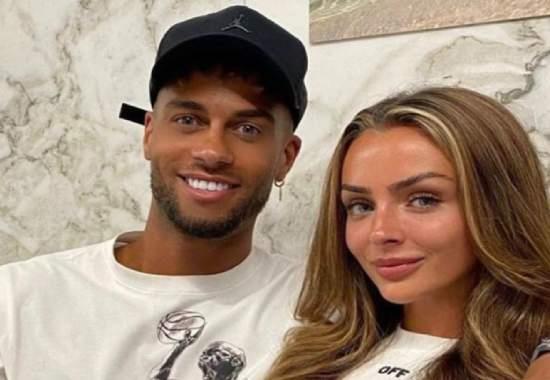 -

In what came as a shock for Love Island fans, Kady McDermott and Ouzy See have broken up and ended their relationship. Kady McDermott-Ouzy See's breakup announcement comes less than two days after they looked deeply in love at the Aftersun reunion special. For those who are unaware, Kady McDermott and Ouzy See are Love Island's former contestants who gained the spotlight and fans' attention during the summer 2023 series. Kady McDermott-Ouzy See's relationship seemed to be going strong as they reunited for the Love Island reunion, which was televised on Sunday, August 6. While fans were in awe with the chemistry between the two, a shocking announcement was done by the couple. The duo on their social media announced that they are no longer in a relationship. Not only this, Kady McDermott and Ouzy See unfollowed each other on Instagram, hinting at the conclusion of their romantic involvement. Also, Kady McDermott took her Instagram and issued a detailed statement on her breakup with Ouzy. Kady McDermott also addressed the rumours saying that she was already in another relationship when she entered into Love Island Reunion. Below is what Kady McDermott wrote-

"Although I have raised this before I feel I need to address this one more time, before I can finally put this to bed. I have always been clear that my views are my opinions of MY time in the villa, how I saw relationships, read situations and contestants behaviour...During interviews since leaving the villa I have answered questions asked to me. Please remember interviews can be edited just like a TV show to draw in viewers with click bait snippets of much longer conversations...I have apologised to those that have been upset to hear my opinions as this was never my intention, but since I have felt deliberately targeted by some of my fellow islanders. I have also been getting death threats since my podcasts which is not ok...
Mark Margolis death: What happened to Breaking Bad and Better Call Saul actor?
"The narrative that is circulating that I had a boyfriend whilst in the Love Island villa is categorically FALSE. My mum stayed at mine whilst I was in the villa to look after my dog and house. The media have been relentless with this narrative and it now appears others want to jump on the bandwagon too. Speaking opinions is one thing but making such bold statements with confidence is wrong. Not only are they false they can be very damaging...Sadly late last night Ouzy's behaviour and actions from the 30th July were bought to my attention. Ouzy is one of the loveliest people I have met and I know he is remorseful but unfortunately actions have consquences and although we are not "official" in our relationship status I am definitely not prepared to start a relationship off on this foot. I wish him nothing but happiness and success in his life...Thank you for the continued support..by so many of you, I'd like to focus on the many positives and move on with my life now."
What did Ouzy See do?
As per reports, Ouzy See confessed to Kady that he cheated on her. As per a report, Ouzy See met a model named Alicia shortly after landing back in the UK last weekend. The report quoted a source who said, "He (Ouzy) spent two nights with the stunning brunette who he has known for over a year - just hours after hanging out with Kady and putting on a showmance. He first met Alicia over a year ago and Ouzy got back in touch with her earlier this year and they met up in Marbella in May. He was constantly calling and messaging her right up until he went into the villa." Notably, Ouzy and Alicia bumped into each other last weekend and the Scottish Love Island star invited her to stay with him - claiming he was single and there was nothing happening with Kady. He was also spotted holding Alicia's hands publically by many.