Mitchel Musso Arrest Reason: What did Hannah Montana star do?
Mitchel Musso is best known for his role as Oliver Oken, Miley and Lilly's loyal best friend.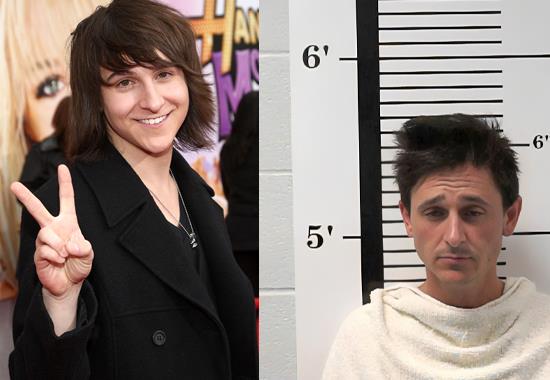 -

In what came as a shock for Disney fans, Hollywood actor Mitchel Musso who starred in the famous Hannah Montana serial was recently arrested and landed up in public jail. For those who don't know, Mitchel Musso is best known for his role as Oliver Oken, Miley and Lilly's loyal best friend, in the Emmy-nominated Disney Channel Original Series "Hannah Montana." Therefore, Mitchel Musso arrest has indeed shocked Disney fans and puzzled them over the actor's latest mugshot taken in Texas jail. As a result, fans on social media are curious about Mitchel Musso's arrest reason or what actually Mitchel Musso did when he landed in Texas jail. Below is everything we know so far-

Mitchel Musso Arrest Reason

As per US media reports, Mitchel Musso was arrested on Saturday night and was taken to the Texas jail for "public drunkenness and theft." The report further suggested that Mitchel Musso was booked under 5 charges. Another report quoted a source who informed that the Hannah Montana star was "belligerent" and "stole an item from a food market." Mitchel was found under the influence of alcohol when he was arrested by the cops outside a hotel. Not only this, Mitchel Musso was found with stolen bag of chips. On being investigated, the cops found out that the Hannah Montana star also had a slew of outstanding traffic warrants in his name.

After being taken downtown, Mitchel was booked with charges of public intoxication, theft (under $100), expired resignation, failure to display a driver's license, and violating a promise to appear notice from the incident. After being charged, Mitchel reportedly was released on a $1,000 bond.

Apart from Hannah Montana, Mitchel played the lead role of King Brady in Pair of Kings from 2010 to 2012, and he also hosted Prankstars during that time. Furthermore, Mitchel reprised his role again in 2020 for Phineas and Ferb the Movie: Candace Against the Universe.

Also Read: What happened to Florence Welch? British-American singer undergoes life-saving emergency surgery

How did fans react to Mitchel Musso's arrest?

A user wrote, "Somebody need to look into Disney asap. This pattern is not normal."

Another user wrote, "The Disney channel effect is so sad.. shoutout to Miley for being where she is now. Mitchell Musso was a fave in my house growing up, hope he can turn things around."

One more user wrote, "Omg… I used to have a crush on him back in the day :/ poor guy, hope he gets the support he needs."