One Piece live-action release date & time in India, USA, UK, and other countries on Netflix
The countdown for One Piece release or One Piece streaming has begun as it will be released on Netflix on August 31.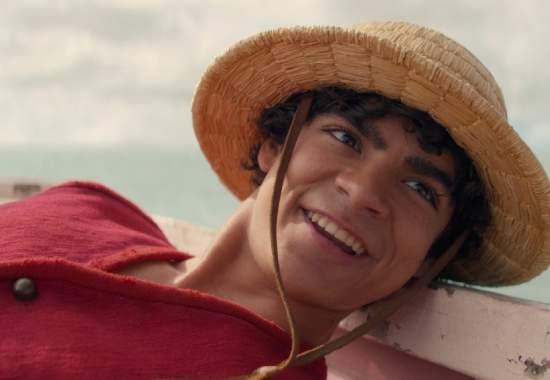 -

Social media is on buzz after fans expressed their excitement for the release of one of the most awaited series of the year One Piece on Netflix. The countdown for One Piece release or One Piece streaming has begun as it will be released on Netflix on August 31. For the unversed, Netflix's One Piece is the live-action adaptation of the Japanese manga series. Therefore, the Japanese as well as people around the world including India, the USA, the UK , and more are going gaga. In fact, fans are sharing updates on One Piece release time depending upon the country they are living in. Notably, One Piece' making is costlier than Game of Thrones series. As per reports, One Piece reportedly has a whopping per-episode budget of $17.27 million USD. That's even more than the per-episode budget for the massive fantasy series Game of Thrones, which had a $14.79 million per-episode budget. Now, the question arises what is One Piece streaming time or One Piece OTT release time? Below is country-wise One Piece OTT streaming time-

What is One Piece OTT release time?

1) United States (PT) - 12:00 AM

2) United States (ET) - 03:00 AM

3) Canada - 3:00 AM (Toronto), 12:00 AM (Vancouver)

4) Brazil (Rio De Janiero) - 4:00 AM

5) United Kingdom (BST) - 8:00 AM

6) Europe (Central European Time) - 9:00 AM

7) Europe (Eastern European Time) - 10:00 AM

8) South Africa (Cape Town, Central Africa Time) - 9:00 AM

9) India (New Delhi) - 12:30 PM

10) Indonesia (Jakarta) - 2:00 PM

11) Philippines (Manila) - 3:00 PM

12) Hong Kong - 3:00 PM

13) Singapore - 3:00 PM

14) Australia - 3:00 PM (Perth), 5:00 PM (Sydney)

15) Japan (Tokyo) - 4:00 PM

Why fans are going gaga over One Piece live-action?
Only 6 hours to go nakama! Make sure to head to our TT for a final countdown! #OnePieceNetflix pic.twitter.com/fvYVRjKT3G

— ONE PIECE(ワンピース) Netflix (@onepiecenetflix) August 31, 2023
For those who haven't followed the Japanese series Manga, you should know that One Piece is created by Eiichiro Oda. One Piece follows the adventures of Monkey D. Luffy (Iñaki Godoy), a young pirate who dreams of finding the legendary treasure of Gold Rogers. If Luffy finds the 'One Piece' then he will become the King of Pirates. Along his journey, Luffy meets various other pirates who either help him or hinder him in his voyage. Notably, whenever a series or movie based on Pirates comes or is announced, the name of Hollywood actor Johnny Depp erupts. Jonny Depp immortalized the character of Captain Jack Sparrow in Disney's Pirates of the Caribbean. However, Depp was removed from the epic saga after his fallout with his ex-wife Amber Heard. Disney removed Depp from the Pirates franchise after he was accused of domestic violence by his ex-wife Amber Heard. Although the Virginia Court acquitted Depp and found Amber Heard guilty of defaming the veteran actor, Disney never reinstated the actor in his iconic role.
Coming back to One Piece, there are multiple characters in the 8 episode series. Inaki Godoy will be playing "Monkey D. Luffy", Mackenyu Maeda (Arata) as "Roronoa Zoro", Emily Ellen Rudd as "Nami", Jacob Romero Gibson as "Usopp", Taz Skylar as Sanji, Michael Dorman as "Gold Roger", Peter Gadiot as "Shanks", Vincent Regan as "Garp", Steven Ward as "Dracule Mihawk", Jeff Ward as "Buggy", Aidan Scott as "Helmeppo", McKinley Belcher III as "Arlong", Ilia Isorelýs Paulino as "Alvida", and Craig Fairbrass as "Chef Zeff".
What is the Manga series?
For those who are unaware, Manga are comics or graphic novels originating from Japan. Manga was created in the late 19th century and the form has a long history in earlier Japanese art. The term manga is used in Japan to refer to both comics and cartooning. In Japan, people of all ages and walks of life read the manga.