Sushant Singh's Sister Shares Touching Throwback Post, Leaves Everyone Emotional as She Reminisces Seeing Him Smile in the Picture
Sushant Singh's sister's post has got all his fans emotional once again. Shweta Singh Kirti posted a throwback picture on Instagram which was sent to her by a fan.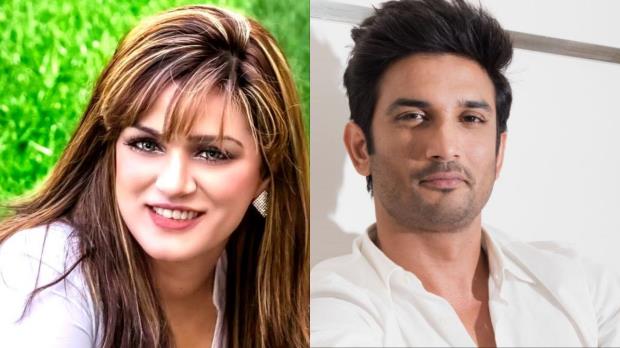 -

Sushant Singh Rajput died three years ago. Despite this, his fans remember him fondly. Shweta Singh Kirti, the late actor's sister, too frequently posts photos of him on social media. Shweta shared her brother's photo on Tuesday night in this situation. Shweta shared the throwback photo, explaining that it was sent to her by a fan. Shweta became emotional when she saw her brother smiling in the photograph.

Shweta posted the picture and wrote, "Somebody sent this beautiful pic of Bhai, warmed my heart to see his sparkling smile😊❤️🌹 @sushantsinghrajput

#OurheartbeatSushantSinghRajput."
Fans got emotional once again, seeing their favourite's picture. One of the fans commented on the picture and wrote, "I have always found diyas extremely beautiful and captivating. I just can't take my eyes of them. Sushant's smile is like that beautiful diya lit before God. It reminds you of all things pure and divine. Hope, devotion, patience, love and light during during the darkest times, this is what comes to my mind when I see Sushant smiling. My mother once told me that if you ever feel that the darkness is weighing upon you, then know that sun is about rise. Sushant is our sun, eternal and forever spreading light. Suraj kitna bhi dur ho, uska ehsaas hamesha hamare saath rehta hai. I love you Sushant and always will❤️🦋😘."
Ahead of Gadar 2's release, Sunny Deol's bhangra with BSF Jawans on 'Main Nikla Gaddi Leke' goes viral
Another one wrote, "Seems like yesterday that we were watching this movie and were awestruck by his performance.. always a favourite❤️."
"God had endowed him with a smile that lit up his beautiful face, giving him the power to sometimes brighten up the gloom of our daily lives. Sushant left a great void behind him... and precious and unforgettable memories. We miss him, Di.." another fan commented.
On June 14, 2020, Sushant Singh Rajput's body was discovered in his Bandra flat. His body was discovered hanging from the noose. At the time, Sushant, 34, was in a relationship with Riya Chakraborty. Initially, the Mumbai Police regarded Sushant Singh Rajput's death to be a suicide. The case, however, took a turn when Sushant's father, KK Singh, accused actress Rhea Chakraborty, her brother Showik, and five others of abetting his son's killing. The family had filed a FIR against Riya, alleging major crimes against her.
The investigation was later turned up to the Central Bureau of Investigation. The drug aspect was also brought to light throughout the probe, prompting the Narcotics Control Bureau (NCB) to conduct its own investigation. So far, however, nothing has been clarified in the matter.