What happened to Nitin Desai? Top Art Director apparently dies by suicide
Nitin Desai's body was found hanging in a case of a suspected suicide at his ND Studios in Karjat.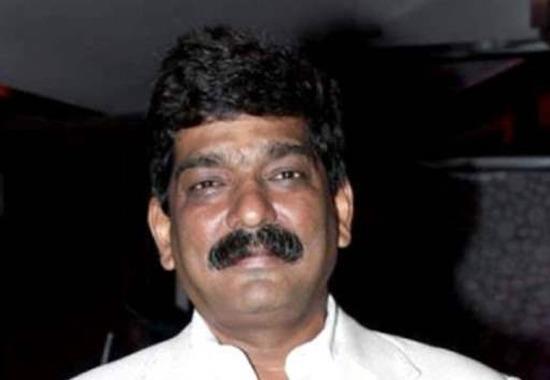 -

Well-known Art Director Nitin Chandrakant Desai was found dead at his studio in Maharashtra's Raigad district on Wednesday. Nitin Desai's body was found hanging in a case of a suspected suicide at his ND Studios. After Nitin Desai's suicide or Nitin Desai's death, the entire Bollywood fraternity went into shock as he was one of the notable Art Directors of the Hindi Film Industry. Nitin Desai had won four-time National Award winner for Best Art Direction. Some of his notable works include Hum Dil De Chuke Sanam, Devdas, Jodha Akbar, Lagaan, Once Upon a Time in Mumbai, and Bajirao Mastani. Notably, Nitin's last Instagram post revolved around Anil Kapoor and his earlier movie '1942: A Love Story' which was directed by Vidhu Vinod Chopra. With the Art Director's demise, the question arise what is Netin Desai's suicide reason or what happened to Nitin Deai?

What happened to Nitin Desai?

After Nitin's body was found hanging, the Karjat Police rushed to his studio for investigations. However, the cause of the suicide was not clear. However, local MLA from Karjat, Mahesh Baldi BJP was quoted by a news portal who confirmed that Nitin died by suicide and he stated that Art Director took the unfortunate decision due to the financial crisis. He said, "Nitin Desai's ND studio comes in my constituency, the financial crisis was going on for many days and due to that, he committed suicide in ND studio this morning." However, it i pertinent to mention here that Somnath Gharge, Superintendent of Police, Raigad did not confirm it and was quoted by a newswire saying, "We are investigating from all angles."

What did Lizzo do? Former dancers accuse pop star of sexual harassment & weight shaming
Apart from Mahesh, BJP general secretary Vinod Tawde who was a close friend of Nitin Desai was quoted by another portal saying, "I used to often speak and counsel him. I had told him on how Amitabh Bachchan had faced immense losses and come back in life again. We had told him that even if the studio was attached due to loans, he could start afresh. It's very sad to hear about his death. I spoke to him day before."
Talking about Nitin Desai's career, he tried his hands in production as well apart from being a art director. In 2003, Nitin turned producer with the film Desh Devi Maa Ashapura. He also produced the popular Marathi serial Raja Shivchhatrapati. In 2005, Nitin opened ND Studios in Karjat, on the outskirts of Mumbai.