Who is Camille Etienne? French acitivist allegedly responsible for Natalie Portman-Benjamin Millepied's split
Natalie Portman-Benjamin Millepied's split comes after the Hollywood actress' husband's alleged extra-marital affair with a French environmentalist named Camille Etienne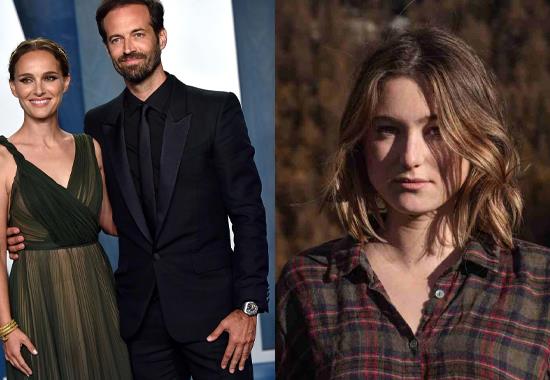 -

It seems like Hollywood is going through a heart-break season as ace Hollywood actress Natalie Portman has reportedly parted ways with choreographer husband Benjamin Millepied after their 10 years of marriage. Natalie Portman who rose to fame from the movie The Black Swan was married to Benjamin Millepied for the last ten years. However, on Tuesday Natalie Portman-Benjamin Millepied's divorce took the centre stage when the actress was spotted on her wedding anniversary without her wedding ring. To be precise, Portman aged 42, was spotted at an Agency City FC event in Sydney, Australia. However, her finger is conspicuously devoid of the symbol of her matrimony. The absence of her wedding ring spoke volumes about the state of her relationship with Benjamin. After their breakup was confirmed, fans on social media started querying about Natalie Portman-Benjamin Millepied's split reason or Natalie Portman-Benjamin Millepied's breakup reason. True Scoop News also tried to dig more about Natalie Portman-Benjamin Millepied's split reason and below is what we found so far-

Natalie Portman-Benjamin Millepied's split reason

As per US media reports, Natalie Portman-Benjamin Millepied's split comes after the Hollywood actress' husband's alleged extra-marital affair with a French environmentalist named Camille Etienne. For the unversed, Natalie Portman's marriage with Benjamin faced a serious turbulence when it was alleged reports of romance surfaced between Millepied and Camille Etienne. Although Portman initially perceived the affair as a transient lapse, the extramarital affair indeed hampered and strained her marriage. Despite their efforts to reconcile their marriage, the Hollywood couple seems to have decided to end their relationship. Notably, Portman and Millepied have two children, Aleph, a son, who was born before they got married and is 12 years old, and Amalia, a girl, who is 6 years old.

Now, the question arises who is Camille Etienne whose name is poped out in Natalie Portman's breakup?

As per reports, Camille Etienne is a French environmentalist activist fighting for social justice and issues around climate change. She is also quite famous on social media with nearly 300,000 followers. Camille Etienne has made multiple short films and documentaries. She is also a known personality on TV. As per reports, she often appears on national TV in France standing up for her beliefs. In November 2022 she shared an appearance from chat show Ce Soir and said: "Politicians who want to deny us this right want to maintain the status quo and prevent any world transformation. We will not have it." Not only this, Camille Etienne released her first book titled For an Ecological Uprising: Overcoming Our Collective Powerlessness last month.

Check Camille Etienne's Instagram profile

Kady Mcdermott-Ouzy See breakup reason: What went wrong between Love Island-fame couple?
Coming to Portman and Millepied's relationship, they came close on the sets of The Black Swan movie in 2009. in which Millepied played the role of choreographer.